Supporting the
Texas Coffee Industry
We distribute a full range of espresso and coffee equipment from
leading manufacturers to meet your business needs.
We can help you select the right espresso machine, coffee brewer or grinder that is perfect for your business.
First, a small family business that has been dedicated to servicing the central texas coffee scene.
Machine Repair Service and Support
With every espresso machine, service back-up you can rely on is the key to a successful operation.  
We believe our service is the best you can find.
Our service technicians are specialists and have hands on experience repairing almost every known commercial espresso, coffee grinders & machines.  
We are Factory Certified with Manufacturers such as La Marzocco, Bunn, Mavam, Eversys, Franke, Schaerer, etc.
Listed are just a few of the espresso & coffee machines we have extensive repair experience with.
Wherever you may be, you are always at the center of our attention.
Our after-sales service and technical assistance is on call 24 hours a day, 7 days a week.
.
Espresso & Coffee Machine Repair
Our primary day to day operation is taking care of our customer's equipment whether its through a preventative maintenance schedule or an emergency service request.
Central Texas municipal water that is unfiltered can damage Espresso and Coffee equipment over time. We provide multiple solutions for poor water quality including reverse osmosis systems.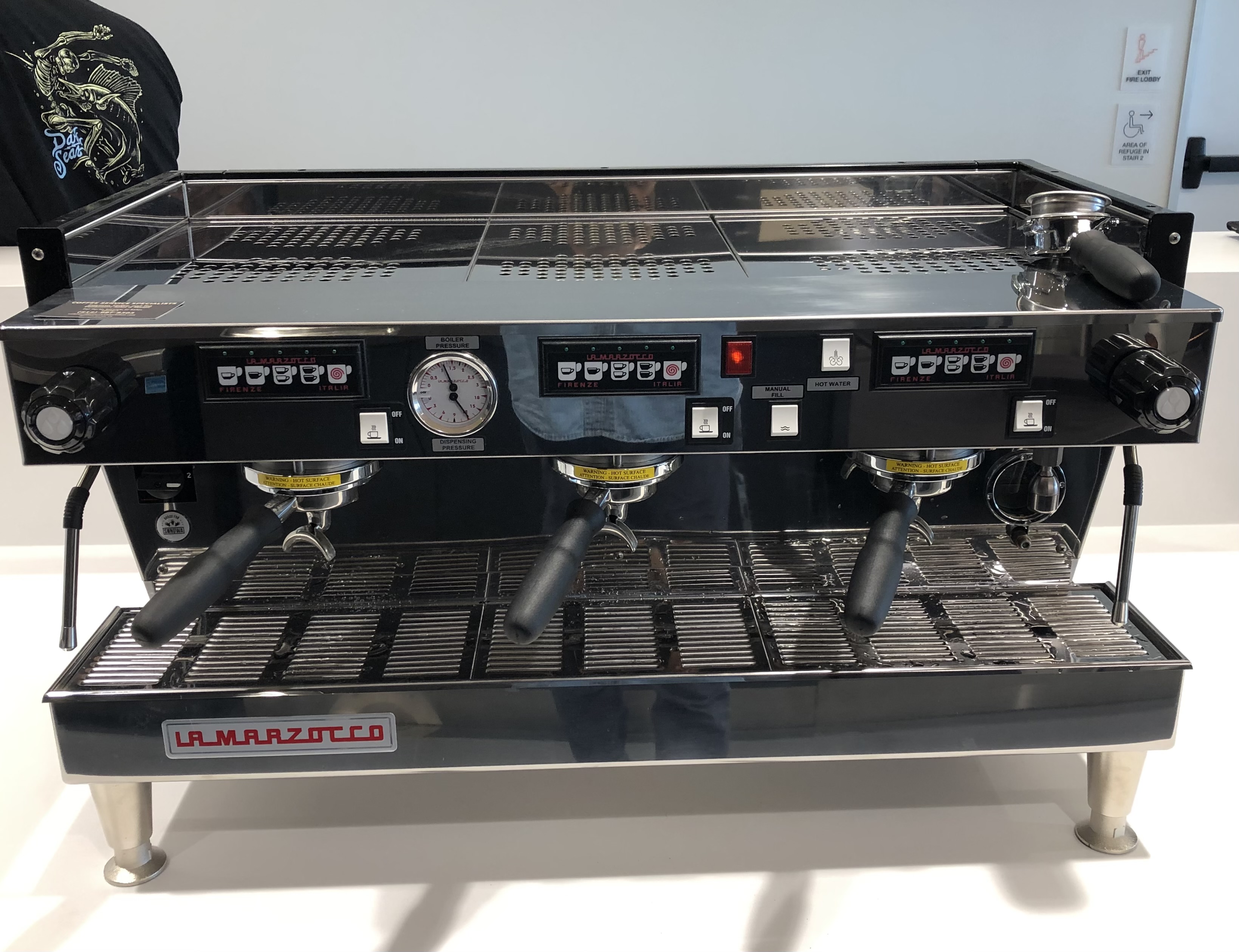 Used Espresso & Coffee Equipment
Over the years, we have acquired machines that needed extra TLC. We offer restored used equipment that has been thoroughly bench tested and ready for use.
Need help with a machine at your business? Please reach out to us so we can resolve the issue. Our after-sales service and technical assistance is on call 24 hours a day, 7 days a week.
What Our Customers Say About Us
We're here to help! Call Us Today!